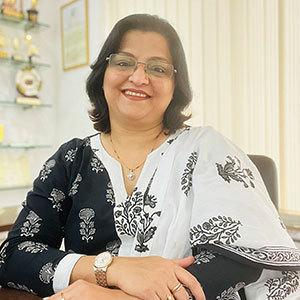 Dr. (Mrs.) Iram Tanvir Shaikh (I/c Director)
Qualification: (PHD,MBA, Mphil, M.com)
Dr. (Mrs.) Iram Tanvir Shaikh is an In-charge Director and Professor in our institute. She is an insightful, result oriented and passionate educationalist with over 15 years of experience. Her expertise are Research & Marketing. She is well versed in using latest pedagogy, presentations and experiential learning. Her approach is Student-centered with expertise in supporting students by commending sustainable effective learning environment.
She has earned her PhD in Management studies from the University of Mumbai. She also attained her Master's in Business Administration (Marketing), Master in Philosophy (Commerce & Management) and Masters in Commerce.
She has published & presented over 10 papers in International as well as National conferences, Seminars and Research Journal. She has attended six workshop including "Analytical Techniques in research", "Research Paper Writing" and "Credit & Grading System" to be named few.
She follows the philosophy:
"Dream is not that you see in sleep, dream is something that does not let you sleep."- Dr. APJ Abdul Kalam
Prof.Pankaj Kulkarni
Qualification : B.E., M.B.A.
Specialisation : Marketing & Operations
Industry Experience : 14 years
Academic Experience :6.5 years
He is diversified, experienced, industry professional whose work comprises an experience of 15 years in industry and 9 years in academics. He was associated with Garware group, Arvind Mills ltd, and other companies.
The functional areas he has expertise are: Business Strategy, Distribution Channel management, Product Promotion, Sales Promotion, Sales administration, MIS, Recruitment & Training of Marketing & Sales Executives.
He also has a flair for enhancing professional development skills by deploying various methodologies to analyze and modify wherever required thereby enabling candidates to have a diverse path for continued lifelong development and is willing to push the boundary for personal development of students to help them achieve individual excellence.
He holds a B.E degree and MBA – Marketing Post Graduate degree from University of Pune.
He has written research papers on Green Marketing and the Role of Digital marketing for
Agricultural & rural Development.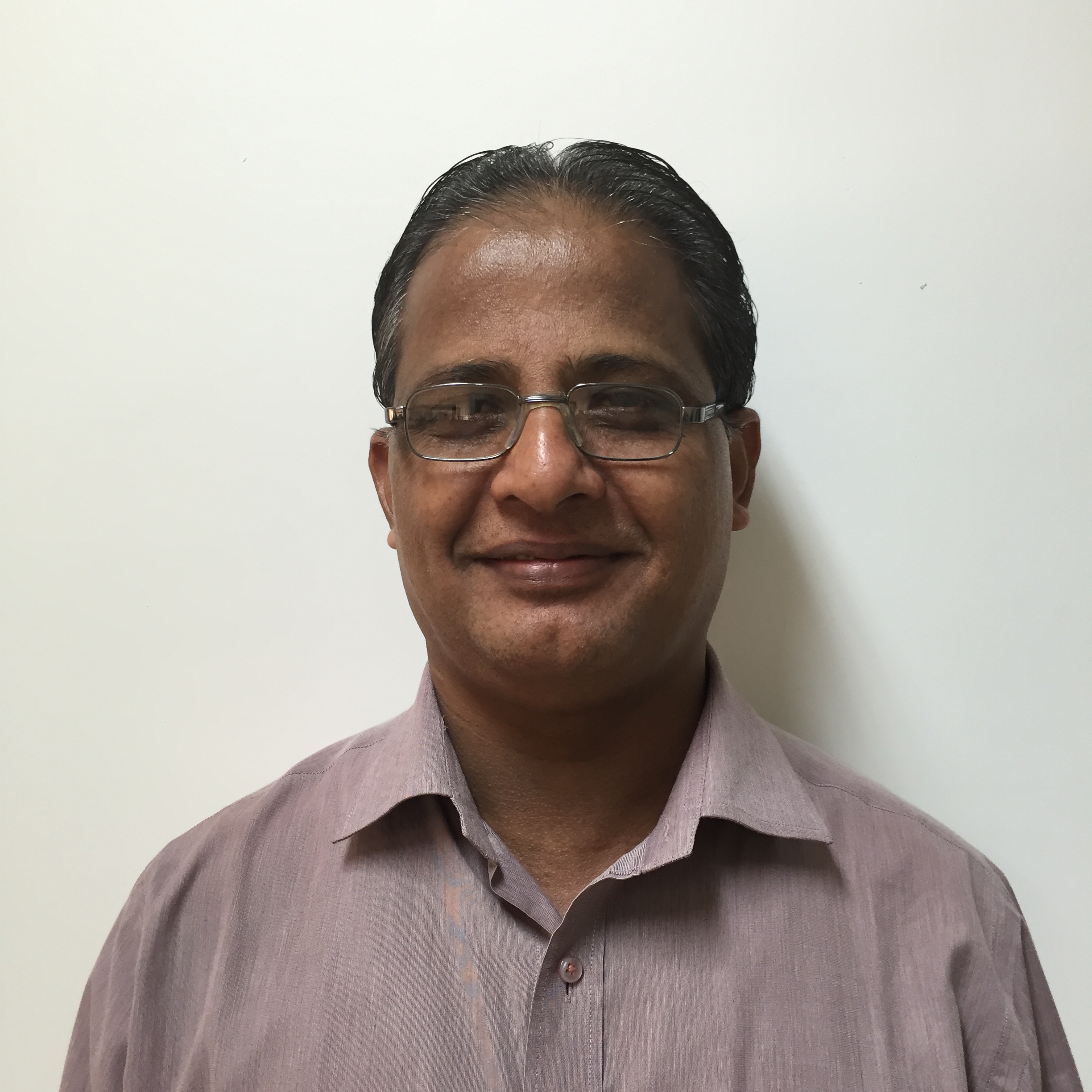 Prof. Francis Lobo Prof. Bharat Vira
Qualification :B.com, M.P.M
Specialisation : Human Resources
Industry Experience : 14 years
Academic Experience: 25years
He is a post-graduate in Personnel Management: MPM (Master of Personnel Management) from Pune University. He has about 15 years of industry experience and has last worked as a 'Manager –Personnel & Administration' for a company called 'Inter pack Corporation'. He also had been a HR consultant for about 6 years. He has adequate exposure to all aspects of HR right from on-boarding to off-boarding of employees in organizations.
He also has been teaching for the last 22 years HR and General Management subjects to undergraduate and postgraduate students.
He is a soft skill trainer and has successfully conducted over 100 sessions for CA's. He has also conducted training sessions for Mumbai Police and MCVC insurance teachers of Maharashtra.
He is good at organizing events and grooming students in their career. He has presented a number of research papers / case studies at national and international seminars and conferences.
Prof. Bharat Vira
Qualification: M.Com,M.B.A,M.Phil
Specialisation :Finance
Industry Experience :3 years
Academic Experience :25 years
He is an ardent educator with more than three decades of experience spanning across academic, research, and administrative domains, possessing excellent skills to maintain high standards of achievement, behavior, discipline, and punctuality; and organizing, implementing, and monitoring academic programs and developmental activities for students and faculty. He is M Com, MBA in Finance, M.Phil. ICWA (Inter), NET and pursuing PHD. He has more than 31 years of academic experience and 5 years industry experience as a Financial Analyst with Magnum Investments. He has served at various Management Institutes and has handled many reputed posts successfully.
His areas of interest are Financial Accounting, Cost and Management Accounting, Wealth Management, Financial Management, Corporate Valuation, Taxation and Auditing. He is an author on books on Book-Keeping and Accountancy and Direct Taxation. He has conducted many workshops and seminars and has published papers on Financial and Banking frauds, Cyber Crime and Financial Planning.
He is a mentor and a counsellor for graduate and post graduate students who seek career and overall holistic development. His strengths include developing immersive, experiential curricula, observing and evaluating students' progress, and creating favorable learning environments for learners. He is an activist for environmental issues and wildlife protection.
He possesses excellent interpersonal, communication, and organizational skills with abilities in complex stakeholder and people management.